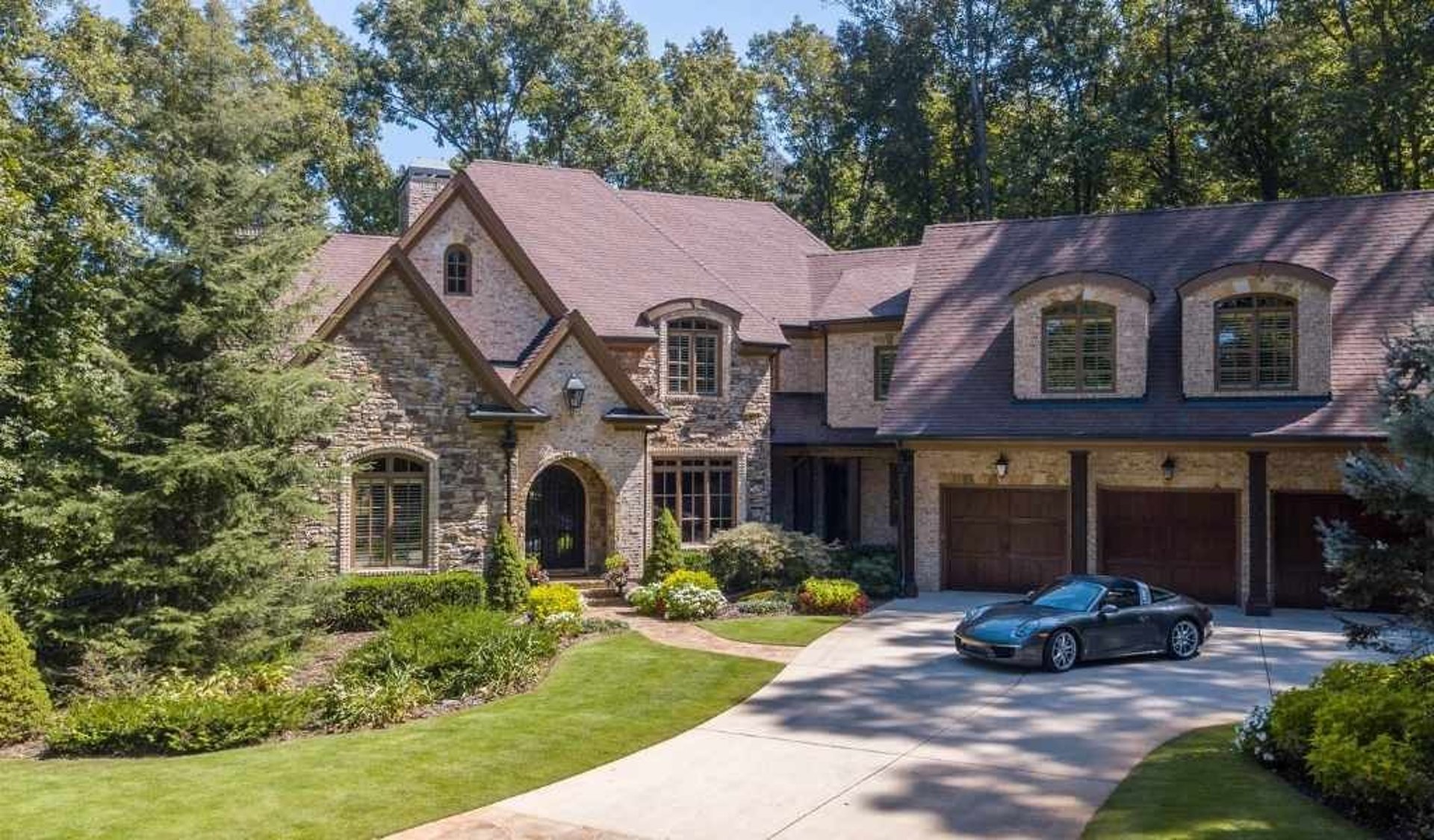 Find your dream home in the beautiful Achasta Golf Community of Dahlonega, GA
Achasta Golf Community in Dahlonega, GA is a stunning destination that offers luxurious living amidst the breathtaking beauty of the North Georgia Mountains. Boasting world-class amenities and a championship golf course, this community is a haven for those seeking an active and upscale lifestyle.
With its prime location, residents of Achasta enjoy easy access to the charming town of Dahlonega, renowned wineries, and a plethora of outdoor activities. Achasta Real Estate presents an incredible opportunity for buyers looking to reside in this exclusive community.
From elegant custom-built homes to spacious estates, Achasta offers a variety of real estate options to suit every taste and preference. With its serene surroundings and top-notch facilities, Achasta Golf Community is truly a hidden gem in the heart of Georgia.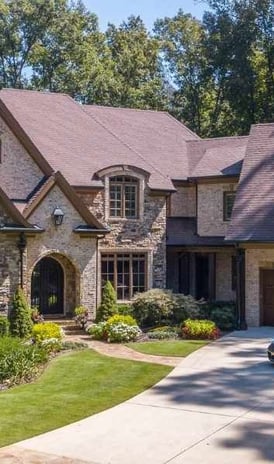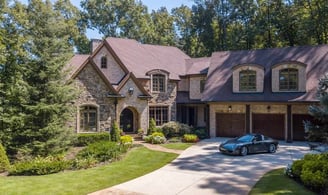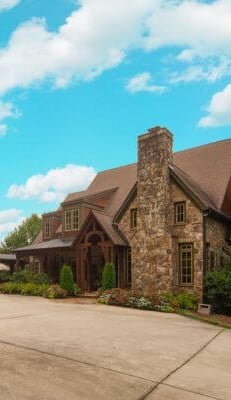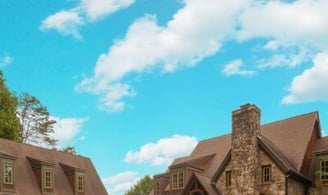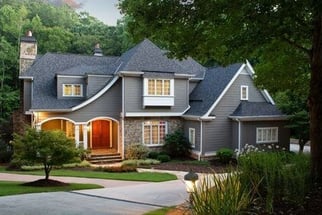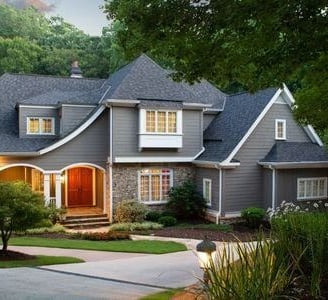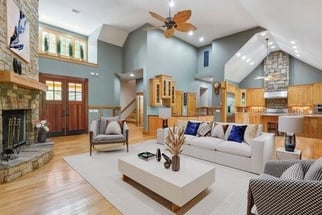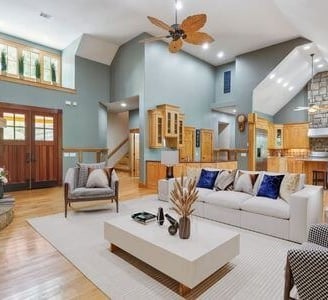 Achasta's Current Listings
Access all Achasta Homes For Sale
Gold Peach Realty's Exclusive Off Market Home List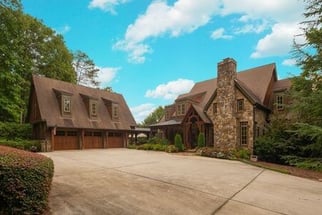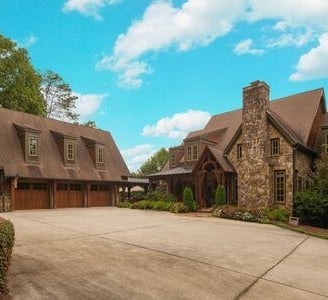 View All Our Achasta Sold Homes
The Gold Peach Realty Advantages
What Sets Us Apart From The Rest? We're Glad You Asked...
The Gold Peach Realty Experience
The Gold Peach Realty Experience offers a world-class real estate experience to buyers and sellers. With the aim of providing exceptional service, they have created a system that allows immediate access to a team of experts for all your needs. A dedicated client concierge team is available to handle any inquiries or requests, ensuring that you receive personalized attention throughout the entire process. Additionally, a listing and transaction coordination team works behind the scenes to guarantee a seamless experience. The in-house marketing team utilizes their expertise to promote your home effectively, reaching a wider audience and maximizing its potential. With all these resources at your disposal, The Gold Peach Realty Experience is committed to providing an unparalleled level of service and ensuring your satisfaction as a client.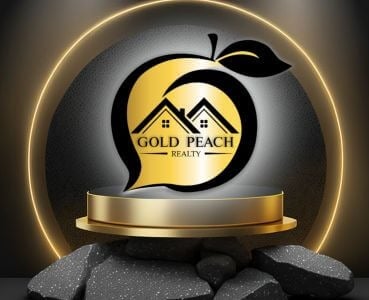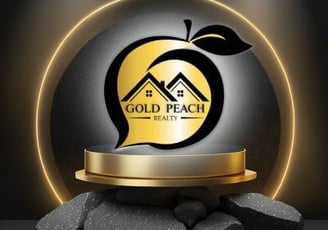 Achasta Real Estate Experts
Gold Peach Realty is your trusted partner when it comes to Achasta real estate. With a profound understanding of the local market and a team of dedicated experts, we bring you unparalleled service and expertise in buying or selling property in Achasta. Let's delve into what sets Gold Peach Realty apart and why they are the go-to choice for all your Achasta real estate needs.
What Sets Gold Peach Realty Apart
Gold Peach Realty stands out in the Achasta real estate scene for a multitude of reasons. Firstly, their experience in the Achasta market is unparalleled. They have been serving the community for years, completely rejuvenating the once-stagnant community with its heavy investment in marketing and promotion in the community. The local residents have seen a massive improvement over the years and trust Gold Peach Realty as the ultimate Achasta real estate expert.
The Achasta Real Estate Market
Achasta, nestled in the heart of Georgia's picturesque wine country, offers a unique real estate environment. It boasts stunning landscapes, serene communities, and an eclectic mix of property types. Understanding the nuances of this market is crucial for a successful transaction. Gold Peach Realty not only comprehends these nuances but also keeps a close eye on the current real estate landscape to provide its clients with up-to-the-minute insights.
Why Choose Gold Peach Realty
Choosing Gold Peach Realty means choosing excellence. Their commitment to delivering the best results for their clients is unwavering. When you work with Gold Peach Realty, you gain access to a range of services, including a client concierge team, an in-house marketing team, expert client executives, transaction coordinators, personalized property searches, and thorough market analysis. They go above and beyond to ensure your real estate journey is smooth and successful.
Gold Peach Realty's Success Stories
Success stories speak volumes about an agency's capabilities. Gold Peach Realty boasts a portfolio of successful transactions that have left clients delighted. Their track record in Achasta includes not only lucrative deals but also happy homeowners who found their dream properties through Gold Peach Realty.
The Team Behind Gold Peach Realty
Behind every successful real estate agency is a team of dedicated professionals. Gold Peach Realty is no exception. Their team is composed of individuals with deep roots in the Achasta community. The top Broker in Achasta is Nicole Van Den Bergh Broker of Gold Peach Realty with over 27 years of experience and toping not only the Achasta highest producer charts three years in a row but also awarded the top five highest producing brokers in Georgia. Then comes the unmatched back office team including the renowned in-house marketing team, client concierge team, transaction coordinators, client executives and so much more. All bringing a wealth of knowledge, service, and expertise that you won't find elsewhere.
Achasta Real Estate Reviews
Clients Who Used Gold Peach Realty Services
"I personally interviewed three real estate agents to determine with whom I would list my home in Achasta. Nicole, is actually a Broker and was heads and shoulders above the other two candidates. No comparison!"
John L. 1296 Birch River - Achasta
"Simply the finest real estate services were provided by the Gold Peach team for my wife Kathy and I during our recent purchase of a property in the Achasta neighborhood. You would be doing yourself a great service to utilize the Gold Peach team for your next real estate transaction. Way beyond five-star service!"
Mike B. 144 Stamp Mill - Achasta"
"Nicole and her team are absolute professionals. Good, consistent clear, communication throughout the process. Utilize cutting edge marketing tools. Manage the process from initial consultation to close like no others in the business. We fully intend to use them again for our next purchase in North GA. A pleasure to work with them!"
Corey D. 134 Prospector - Achasta
"Nicole and her entire team are fabulous. If you are looking for a realtor to take care of you, follow-up and make sure all the t's are crossed and the i's are dotted this is who you need to work with!"
Ken C. 63 Stamp Mill - Achasta
Achasta Community Information
Achasta is a breathtaking haven that offers a plethora of amenities for its residents and visitors. Nestled amidst pristine landscapes, this community ensures an exquisite blend of leisure, luxury, and nature. The Achasta Amenities are designed to cater to diverse interests, ensuring there's something for everyone.
In essence, Achasta is not just a place to live; it's an experience. Every corner of this community echoes luxury, comfort, and nature's beauty. The Achasta Amenities are meticulously planned to ensure residents have a wholesome and fulfilling living experience. Whether you're a nature lover, a sports enthusiast, a fitness freak, or someone who just wants to relax and enjoy life's finer moments, Achasta has got you covered.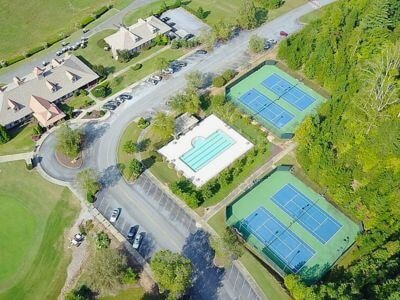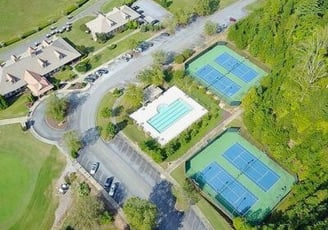 One of the standout Achasta Amenities is its championship golf course. Designed by renowned professional Jack Nicklaus, this course offers a challenging yet enjoyable experience for both novices and seasoned golfers. The picturesque backdrop of the mountains only adds to the allure.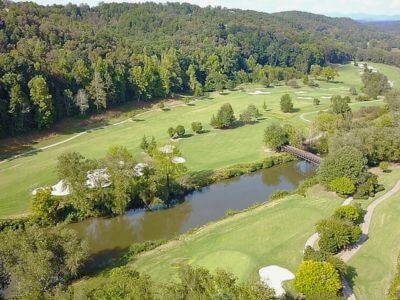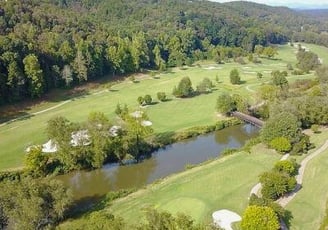 The Achasta clubhouse stands as a testament to luxury and comfort, nestled amidst the picturesque surroundings of the Achasta community. This facility is the epicenter of social and recreational activities, making it a favorite spot among residents and guests alike. As you step inside the Achasta clubhouse, you're greeted by a warm and inviting ambiance, accentuated by modern interiors and tasteful décor.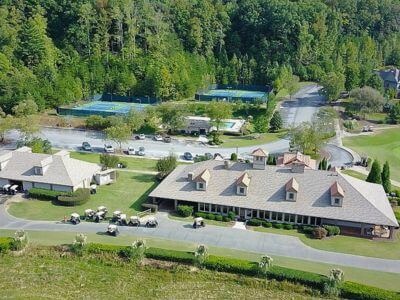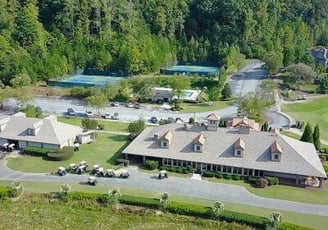 Tucked amidst the stunning landscapes of Dahlonega, Georgia, the Achasta Grill is a haven for golfers and visitors alike. After a challenging round on Achasta's beautiful golf course, which winds alongside a picturesque river and boasts multiple crossings, there's nothing more satisfying than indulging in a scrumptious meal at this renowned establishment.
The Grill offers not just good food, but an experience. Patrons frequently rave about the restaurant's friendly atmosphere, complemented by its attentive staff and a warm, welcoming fireplace for those chillier days. This ambiance is heightened on Thursday nights, making it an ideal spot for a delightful dinner after a day exploring Dahlonega's charms.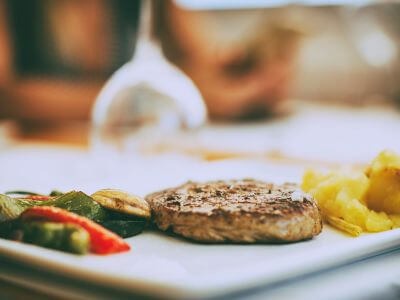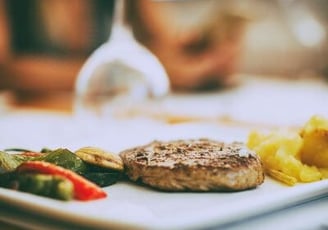 If you're looking to become a part of the illustrious Achasta community in Dahlonega, Georgia, seeking the right membership option is a vital step. As a prominent luxury real estate brokerage, Gold Peach Realty is your go-to source for obtaining comprehensive details on Achasta memberships, including various options and associated costs.
To ensure you get the most accurate and up-to-date information on Achasta membership costs and benefits, reach out directly to Gold Peach Realty. Their expertise in the Achasta real estate market ensures you'll be guided with reliable insights to make the best decision for your lifestyle.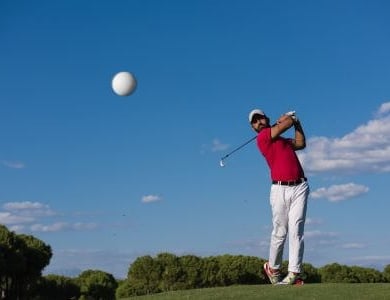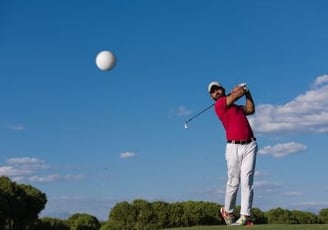 In recent years, pickleball has taken the nation by storm, becoming one of the fastest-growing sports in America, with participation rates skyrocketing by an impressive 158.6% over the last three years. This trend is vividly reflected in communities like Achasta. Within this vibrant community, pickleball has emerged as a favorite pastime, drawing residents of all ages to its courts. The sport's blend of tennis, badminton, and ping pong elements offers both novices and seasoned players an engaging and sociable experience. As more people in Achasta have discovered the joys of pickleball, courts have become bustling hubs of activity, echoing with the sound of paddles striking balls and players' cheerful banter. The sport's accessibility and inclusivity have made it a community binder, fostering connections among neighbors and promoting a healthy, active lifestyle. As pickleball's popularity continues to soar nationwide, Achasta stands as a testament to its enduring appeal, with its courts serving as a testament to the game's unifying power and the community's enthusiastic embrace of this exciting sport.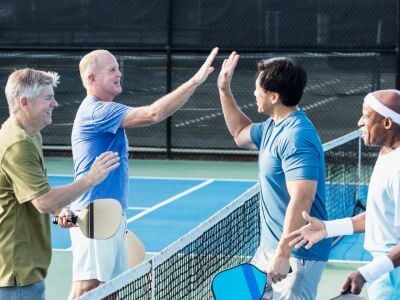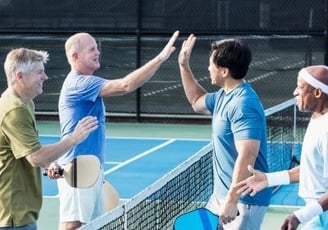 Achasta, known for its top-notch amenities, is a community that emphasizes comfort, luxury, and a holistic living experience. Among the many offerings is the Achasta community pool. As a part of the Achasta amenities, the pool provides residents with a refreshing escape from the summer heat, fostering a social space where families and friends can gather, relax, and enjoy. Designed to blend seamlessly with the community's aesthetic, the pool area is a testament to Achasta's commitment to providing its residents with world-class facilities. Whether you're looking to take a leisurely swim, lounge by the water, or partake in community pool events, the Achasta community pool caters to all needs.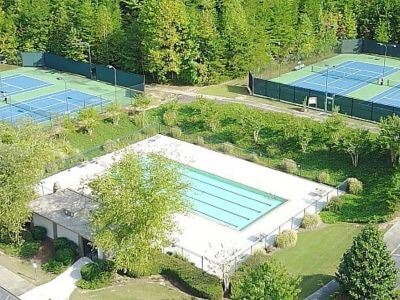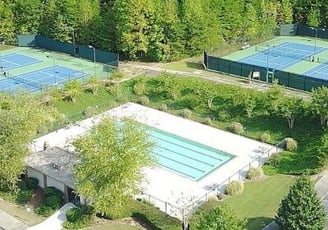 Frequently Asked Questions
FAQs about the Achasta Community in Dahlonega
What is the Achasta community?
Achasta is a community nestled in the foothills of the north Georgia Mountains offering a blend of world-class golf and luxury real estate.

Where is the Achasta community located?
The community is located in Dahlonega, GA.

What can residents expect from the community?
Residents are required to have a membership which provides them with a lifestyle and community focused on their needs.

Are there any social or cultural programs available?
Yes, Achasta offers a fun-filled social and cultural program for its members.

Is there a golf course in Achasta?
Yes, Achasta features a world-class golf course.

What other outdoor activities can residents enjoy?
Apart from golf, residents can enjoy scenic hiking trails, rivers brimming with wildlife, and nearby vineyards in Georgia's Wine Country.

Is Achasta close to Georgia's Wine Country?
Yes, Achasta is in proximity to vineyards in Georgia's Wine Country.

Do residents need to be a member of the Achasta Golf Club?
Membership is required for residents.

How can one inquire about golf memberships or other questions related to the golf course?
Interested individuals can contact the Achasta Golf Shop.

Is there real estate available for purchase in Achasta?
Yes, Achasta offers luxury real estate properties for sale.

What is the ambiance of the community like?
Achasta is described as a hidden gem, providing the best of both worlds with natural beauty and modern amenities.

Is the community close to any natural attractions?
Yes, Achasta is near scenic hiking trails and rivers overflowing with wildlife.

What makes Achasta's golf course special?
Achasta's golf course is considered Dahlonega's best luxury course.

Can non-residents access the golf course?
Yes, guest memberships and tee times are available.

Is the community family-friendly?
While the exact family amenities are not mentioned, the range of activities and the presence of social and cultural programs suggest it could be family-friendly.

Are there any listings available for viewing online?
Yes, view all Achasta Real Estate listings here.

What is the price range of properties in Achasta?
Prices in Achasta range from $600,000 - $2,000,000

How can one get more detailed information about the community or available listings?
Contact Gold Peach Realty for all questions and information about Achasta at (770) 283-1223
3400 S Chestatee
Dahlonega, GA 30533

Hours
Monday - Sunday
9am - 6pm

Contacts
(770) 283-1223
info@GoldPeachRealty.com
Across The Street From Achasta.
Same Day Showings Available